Warrington van hire – a quick step-by-step guide
Need to hire a van in Warrington?
There's no need for it to be a stressful or time-consuming process.
Here at PSD Vehicle Rental, we like to keep things simple for our clients. Whether you're looking to rent a compact SWB for a house removal or a 7.5 tonne box tail lift for business purposes, the process is exactly the same and we always provide a convenient, reliable, and affordable service.
Simply follow our step-by-step guide and pick up your vehicle later today.
4 steps to hire a van in Warrington
Step 1: Choose a vehicle

We currently have seven types of van hire in Warrington available, including:
First things first, you need to decide which is the best one for your requirements. Think carefully about how you wish to use the van, where it will be driven and how many seats are needed.
Information on each vehicle can be found in our 'Van Size Guide' – which provides a brief description of the vehicle itself and its most common uses, as well as details of the payload and load space. This should help with your decision, but if you're still unsure, please don't hesitate to give us a call. We have excellent knowledge of all our hire vans and can quickly point you in the right direction.
Step 2: Get a quote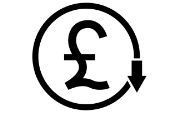 Thanks to our 'online calculator', getting a quote for van hire in Warrington couldn't be easier. Just select which type of van you would like and for how long and it will instantly generate a quote.
Our rates are incredibly competitive and you're unlikely to find a better price elsewhere. But if you do, and you're not satisfied with the quote that pops up, be sure to call us. We offer a price match guarantee and will always match (or try to beat!) our local competitors' prices.
Step 3: Provisionally book your van hire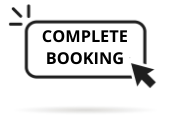 The easiest way to book a van is online.
Just hit the big blue 'PROVISIONALLY BOOK' button and proceed to our online booking system. Here you will be given a summary of your van rental, including the vehicle chosen, the hire term, the deposit required and the final cost. At this stage, you can add on any extras – such as an excess waiver, additional driver insurance and sat nav hire.

To complete your booking:
– select Warrington as your pickup location
– choose a collection and return date/time that works for you
– enter a few personal details, including your name, address, date of birth etc.
And that's it. You're done.
If tech isn't your forte or you'd just prefer to arrange the rental over the phone, you're also welcome to call us at any time. A member of the team will be more than happy to assist with your booking.
Step 4: Collect your van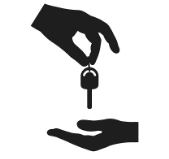 To pick up the vehicle, just arrive at our Warrington office at the chosen time and it will be ready and waiting for you to drive away. If it's the first time you've driven a van, we can provide a comprehensive demonstration of the vehicle and explain how everything works before we hand over the keys.
You'll be asked to pay a deposit of £200-£300 upfront, alongside the cost of the rental. But rest assured, as long as the van is returned to us in the same condition with a full tank of fuel, this deposit will be refunded. Payments can only be taken by debit or credit card, so please remember to bring these with you. Due to current guidelines, you'll also be required to wear a face mask.

Got a question about Warrington van hire?
We're open Monday-Friday 8am – 5.30pm and Saturday 8am – 12pm. So if you live locally, why not pop in to see us? Alternatively, just give us a call on 0345 222 1022 or send an email to warrington@psdvehiclerental.co.uk.
Excellent customer service is at the heart of everything we do at PSD Vehicle Rental. Ultimately, we aim to provide simple, reliable van hire in Warrington. So if you have any questions or queries or would like help making a booking, please don't hesitate to get in touch. We'd love to hear from you and are always happy to help.