Business Car & Van Hire
New start-ups and rapidly growing companies may find themselves in need of a business vehicle. Business contract hire is a cost-effective solution, whether you need one company car or a larger fleet. Leasing vehicles for executive use will save your company valuable time and money in comparison to long-term private or personal vehicle expenditure. We can offer van, minibus, or car rental services to meet the requirements of your business.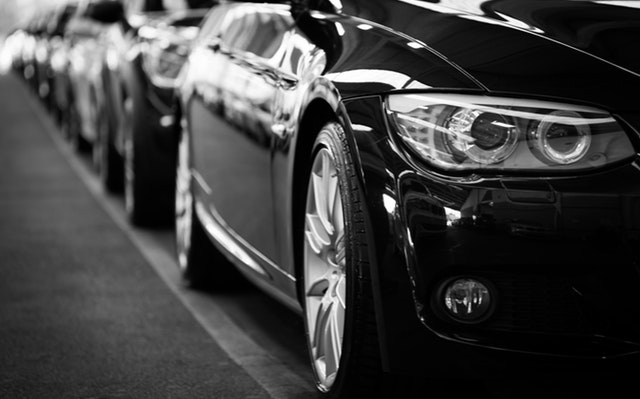 Business Contract Hire Payments
PSD charge a fixed monthly fee to pay off the use of the vehicle for the duration of the hire term. This amount depends on the vehicle type and the mileage you intend to cover during the lease period. The initial purchase price and the residual value of the vehicle at the end of the contract will also factor into the hire cost.
Unlike other forms of vehicle finance, this type of car hire usually requires three monthly payments upfront. This low initial payment is also cheaper than if you were to purchase a vehicle outright. With contract hire terms of 6 months, 12 months, or more, you can easily tailor your contract to suit all of your business needs.
For an additional fee on top of your monthly payment, PSD will handle all vehicle maintenance. This includes servicing and organizing replacement vehicles. With this deal, you can escape all these common hassles which come with vehicle ownership. PSD can arrange repairs and replacements under this fee (excluding excessive wear and tear).
The Benefits of Business Contract Hire
Leasing a company car or fleet allows you to ensure that your staff are driving safe and fully-equipped vehicles. As well as meeting legal standards, this way there is no capital outlay for vehicles depreciating in value. The company can use that capital to invest in other areas instead. You don't have to include vehicle leases on the balance sheet, which will improve your liquidity ratio and return on assets. VAT registered companies can also reclaim VAT on vehicles for business use only.
Another bonus of leasing a business vehicle is the flexibility. With varying contract lengths, the company can respond more efficiently to changes in market conditions or staff requirements. The business could end up losing capital through other vehicle funding methods. PSD can also help businesses adjust to Corporate Social Responsibility guidelines. Your company can commit to a greener fleet with the more fuel-efficient vehicles we offer at PSD Vehicle Rental.
Why Choose PSD Vehicle Rental?
With PSD you will receive reliable and quality service from an experienced team. We may be a small local company, but we go the distance for our customers. Leasing from us will mean supporting local business, as well as our company supporting yours. PSD will help all local businesses, whether they are big or small. No matter your business requirements, contact us today to discuss what PSD Vehicle Rental can do for you.
This Months Current Offers from PSD Car & Van Hire
Our Services & Current Offers
See what our customers say about us
---
To Clint and all the staff at PSD - Sterling first came across PSD almost thirty years ago, and I am very proud to say we are still a client of theirs. PSD have never failed our company or me a single time. This year Sterling took possession of a new fleet of vans, somethng that occurs approximately every three years, and it is wonderfully reassuring to receive these vans and know that on delivery our company livery and logo is taken care of. All the necessary Sat Nav's reverse bleepers, flashing beacons and just about everything necessary for the site work on the vans is taken care of - Stephen Blennerhassett, Director.