Monthly van hire
Don't want to be committed to a long-term van hire contract?
PSD Flexi could be the solution for you. We offer a monthly van hire service on a 28-day rolling basis – with no commitment, no hassle, and no strings attached. Rental deals are available in St Helens, Warrington and the surrounding areas and our rates are incredibly competitive.
To learn more, please feel free to call us on 0345 222 1022 or fill out our online enquiry form.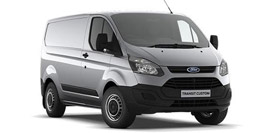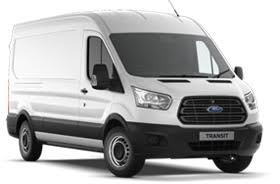 Long-term monthly van rental without any ties
Our PSD Flexi Scheme is affordable, reliable, and designed to make your life a little bit easier. There's no need to sign up for a long-term lease or get tied into a deal. We offer 28-day van hire without a contract. Just pay for one month at a time and cancel the arrangement whenever you like.
The monthly payment includes the cost of the rental, plus vehicle maintenance. All repairs and replacements, general upkeep, MOTs, servicing, and tax renewal will be dealt with (and paid for) by us. Which means, you get to benefit from the long-term use of a high-specification van – either for private or business use – just without any of the responsibility or the associated costs.
As part of our long-term van rental service, you can choose from a wide range of vehicles, including:
– small vans, such as a Renault Kangoo
– small SWB (short wheelbase) vans, such as a Ford Transit
– large LWB (long wheelbase) vans, such as a Peugeot Boxer
– extra-large LWB vans
– 5 tonne tippers
– 5 tonne box tail lift vans
– 5 tonne box tail lift vans
Whether you're looking for something compact and practical or heavy-duty and spacious – whatever the size or weight of the goods you're looking to carry – we're bound to have a van that meets your needs. You can hire one vehicle or several. And whichever type of van you decide upon, our monthly van rental rates are fair, and you'll receive a well-equipped vehicle in perfect condition.
Interested in cheap monthly van hire?
If you would like further information about the PSD Flexi Scheme, you're welcome to get in touch at any time. Either call our St Helens office on 01744 649 889 or contact our Warrington branch on 01925 982 564. Alternatively, you can send an email to info@psdvehiclerental.co.uk. Our team are always happy to assist and can help to create a monthly van hire deal that works for you.
FAQs
Monthly van hire is a convenient and cost-effective option, particularly for businesses. You're free to use the van whenever you want, but you're not committed. If you don't need the van anymore, cancel the deal. If you do, renew it for another month. It's as simple as that and entirely up to you.
PSD Flexi is an excellent option for start-up companies, those who employ temporary staff, businesses going through a busy period and anyone who requires a vehicle for work. Rather than purchasing a vehicle outright, opting for a long-term van rental deal could save you a lot of money in the long run – avoiding the initial outlay of the purchase, as well as ongoing maintenance costs.
It's also a great idea for those who would like to 'try before they buy'. You can hire a particular model for a few months, test it out, and ensure it's suitable for your day-to-day requirements.
This depends on the type, size, and number of vans that you'd like to hire. But rest assured, all of our monthly van rentals are charged at a competitive rate and offer excellent value for money. Your monthly payment includes maintenance and tax. And we provide a complimentary 'pick up' service for business users, whereby we will deliver and collect the vehicle completely free of charge.
To get an accurate quote for your requirements, we recommend giving us a call on 0345 222 1022. Our team will talk you through the long-term van hire deals available and calculate your bespoke monthly payments. If you're happy with the price, you can book the rental there and then.
This Months Current Offers from PSD Car & Van Hire
Our Services & Current Offers
See what our customers say about us
---
To Clint and all the staff at PSD - Sterling first came across PSD almost thirty years ago, and I am very proud to say we are still a client of theirs. PSD have never failed our company or me a single time. This year Sterling took possession of a new fleet of vans, somethng that occurs approximately every three years, and it is wonderfully reassuring to receive these vans and know that on delivery our company livery and logo is taken care of. All the necessary Sat Nav's reverse bleepers, flashing beacons and just about everything necessary for the site work on the vans is taken care of - Stephen Blennerhassett, Director.