Van size guide
Not sure which van size is right for you? It can be a tricky decision – particularly if it's the first time you've hired a van.
But there's no need to fret. Here at PSD Vehicle Rental, we understand van sizes and dimensions like the back of our hands. And to help you select the correct vehicle for your requirements, we've created a simple 'van size guide' with the main factors and options to consider.
How to choose the correct van size
Selecting a van size shouldn't be a hasty decision. After all, you need to be sure it meets your day-to-day requirements. So take your time, do a little research and consider the following factors carefully:
How will the van be used?
Is it for business or domestic purposes? What is the size and volume of your goods?
Answering these questions will allow you to select an appropriate load space. Whilst short wheelbase vehicles have a relatively small internal capacity, those with a long wheelbase are much bigger – and, therefore, more suitable for larger loads.
You should also think about the weight of your goods. Overloading a vehicle is not only illegal, it's also highly dangerous. So be sure to identify a vehicle with a sufficient payload (i.e. the maximum load that it can carry safely) and, if your goods are particularly heavy, consider a van with a tail lift.
Where will the van be driven?
This can also have a huge impact on the most appropriate van size for your needs.
Do you plan to drive it on the motorway? Or will it be mainly used in a city centre, with narrow streets and height restrictions? If so, a smaller van may be the best option – and you will need to find the right balance between the van's overall dimensions and your required payload.
How many seats do you require?
If you intend to drive the vehicle alone, a compact van may be adequate, with enough space for the driver and one passenger. However, if you plan to travel as a group – perhaps as a family, or with a group of colleagues – a larger vehicle, with a spacious 3-seat cab, may be necessary instead.
It's also important to think about comfort. If you plan to travel long-distance, opting for a roomier vehicle (with cruise control, air conditioning etc.) may be more beneficial to your requirements.
Van sizes available at PSD Vehicle Rental
Available for both short- and long-term hire, here at PSD Vehicle Rental, we currently have seven popular types of van for you to choose from – with a size and model to suit all needs. These include: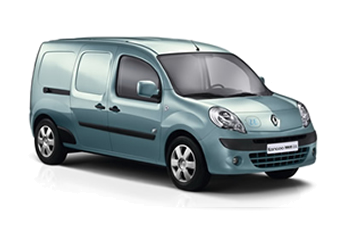 Just as the name suggests, compact vans are small in size – making them great for city centre driving – but still have a surprisingly large load space. They're perfect for small and medium-sized enterprises and tradespeople, such as florists, plumbers, electricians etc. And can be used to transport large boxes, small household appliances, furniture and much more.
Load space – 1600mm L (length) x 1400mm W (width) x 1190mm H (height)
Payload – 620kg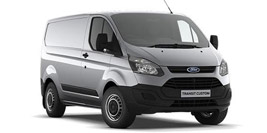 These are medium-sized vans that offer the best of both worlds. They have a generous load capacity, yet are still relatively compact and easy to manoeuvre.  Whilst being particularly popular with builders and manual workers, they're also a great option for house moves and furniture removal.
Load space – 2440mm L x 1745mm W x 1425mm H
Payload – 988kg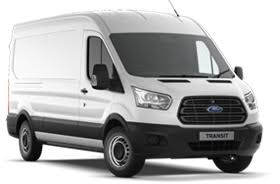 An ideal van size for carrying larger, heavier and longer loads. Long wheelbase vans can be used for a wide range of jobs, from parcel delivery to construction. They benefit from a big load space, that often extends over the cab, yet don't compromise too much on ease of use or manoeuvrability.
Load space – 3340mm L x 1730mm W x 1360mm H
Payload – 1100kg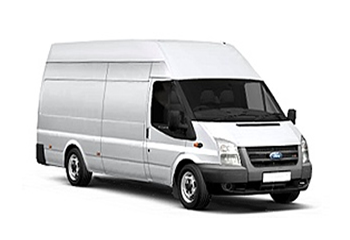 These have the same payload as a long wheelbase van and measure the same width and height. However, they are slightly longer – and, therefore, have a larger load space. They're most commonly used commercially, for travelling a long distance, but are also a good option for moving to a new house.
Load space – 4000mm L x 1730mm W – 1360mm H
Payload – 1100kg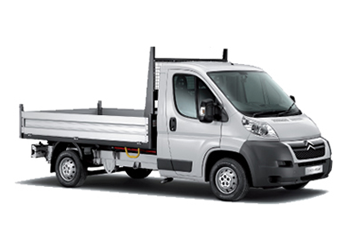 The perfect van size for moving a large number of heavy items. Typical domestic uses include home renovation projects, garden clearances, and general clear-outs. They're also popular with outdoor professions and trades, such as construction, landscaping, scaffolding and logistics.
Load space – 3300mm L x 2170mm W
Payload – 1000kg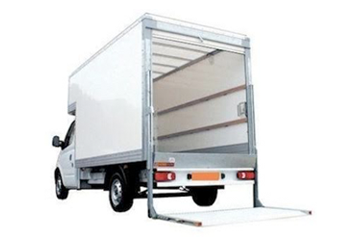 Also known as Luton vans. These are long wheelbase vehicles with a large box fitted onto the back. Thanks to their hydraulic tail lift, they're particularly suitable for transporting heavy items – including everything from household appliances (fridges, freezers etc.) to industrial tools and machinery.
Load space – 3900mm L x 1980mm W x 2300mm H
Payload – 1150kg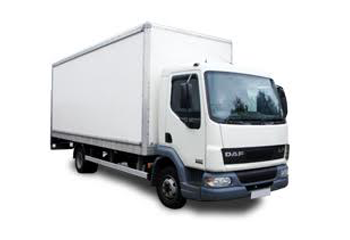 These are the largest vans that we offer. They're identical in design to the 3.5 ton box tail lift, but are much bigger and have a greater payload. Due to their box-shaped design, they're capable of transporting both bulky items and a large number of small, fragile items safely and securely.
Load space – 6100mm L x 2440mm W x 2375mm H
Payload – 3000kg
Need further advice on van sizes?
We're always happy to assist. This is our area of expertise, here at PSD. We know everything there is to know about the different vans sizes and types of van currently available. So, if you're struggling and unsure of the best vehicle to meet your requirements, please don't hesitate to get in touch.
Simply give us a call on 0345 222 1022. We'll talk you through the options, identify the ideal van size for your domestic or commercial needs, and provide a quote for a short- or long-term hire. Alternatively, you can send an email to info@psdvehiclerental.co.uk and we'll get back to you with more information.