Hire Cars to Take Overseas
We allow you to take our vehicles overseas for an extra charge to cover the additional mileage and the VE103 certificate which authorises you to take the hire vehicle to Europe. The only thing we require you to do is set up European breakdown via the AA or RAC. Please contact us on 01744 649 889 for a quote.
Finding a European hire car can be a real headache, so take a PSD vehicle with you when you go! Here at PSD Vehicle Hire, we know that there's nothing like a road trip and with Europe just a tunnel drive or a short ferry hop away, there's no reason why our customers shouldn't be able to enjoy taking our vehicles overseas. Whether you're planning a long drive to sunny Spain, a cultural trip to the Netherlands, or just a relaxing weekend in the South of France, PSD Vehicle Hire can help you.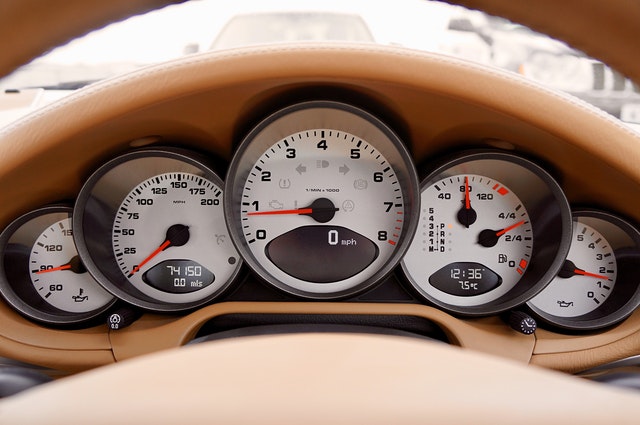 The only things that make European hire different from our normal vehicle hire process is a small additional charge, which is put in place to help cover the additional mileage set on a car that is being driven into Europe – which, as we're sure your route-planner has realised, will be a longer drive than anything the UK can offer – and to cover the cost of the EU's legal VE103 Certificate, which authorises you to take a hire vehicle into Europe.
The only other thing you need to do is get in touch with the RAC or AA – whichever you prefer or use yourself – and set up their European Breakdown Cover, which is usually very quick and simple. Once that's done, you're covered to drive anywhere in Europe and you can drive out of the PSD lot bound for the mainland. Whether you're driving over on business, taking the family away for a holiday, or exploring one of Europe's historic and beautiful cities for a weekend, you can rely on PSD Vehicle Hire to get you there. Our European Hire cars are the same as our excellent UK hire cars – the only difference is in the extra mileage and the VE103 Certificate, so you're good to go as soon as you pick the vehicle up!
Please contact us on 01744 649 889 if you're interested in a European Hire vehicle, so we can offer you a quote.
This Months Current Offers from PSD Car & Van Hire
Our Services & Current Offers
See what our customers say about us
---
To Clint and all the staff at PSD - Sterling first came across PSD almost thirty years ago, and I am very proud to say we are still a client of theirs. PSD have never failed our company or me a single time. This year Sterling took possession of a new fleet of vans, somethng that occurs approximately every three years, and it is wonderfully reassuring to receive these vans and know that on delivery our company livery and logo is taken care of. All the necessary Sat Nav's reverse bleepers, flashing beacons and just about everything necessary for the site work on the vans is taken care of - Stephen Blennerhassett, Director.