Which is the best rental car for my needs?
Not sure which type of rental car is best for your needs? That's perfectly fine.
If it's the first time you've hired a vehicle, you're unlikely to know the difference between the various sizes and styles on offer – and, we understand, it can be a little confusing. Which is why, to help our customers, here we've put together a simple guide to the main 'rental car categories'. Take a look and make sure you choose a hire vehicle that is perfect for you.
Rental car classes explained
It's important to keep in mind, different car hire companies all have slightly different ways of categorising their fleet. But here at PSD – as part of our car hire service in St Helens and Warrington – we currently offer five rental car classes, with a vehicle to suit all preferences and requirements. These include: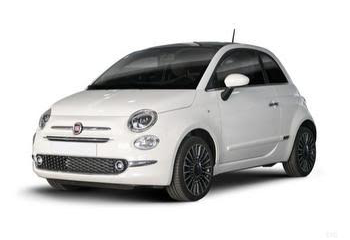 These are 3-door cars, which comfortably seat two people (although, strictly speaking, there are four seats). And they have enough space for one large suitcase and two pieces of hand luggage.
Due to their compact nature, this is the ideal car hire class for short journeys and city-centre driving. You can tackle heavy traffic, navigate narrow streets and park in tight spaces with ease. And just as the name suggests, economy cars are usually the cheapest and most affordable option available.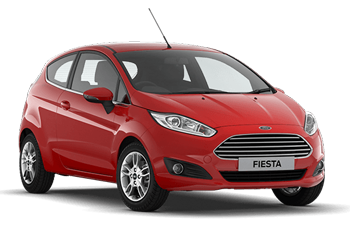 Our 'small cars' include 3- and 5-door hatchbacks, that have ample space for four people (with five seats in total) and a generous boot capacity – suitable for either one large or two smaller suitcases.
These are more spacious than economy cars, with a comfy interior and sufficient head and legroom for all passengers. As such, it's the ideal car hire category for short journeys as a family – perhaps for a day trip or weekend away. And due to their small size, they're still relatively cheap to hire.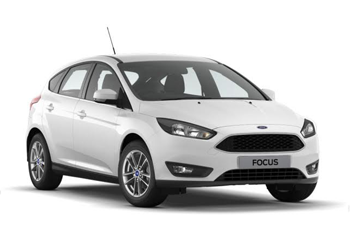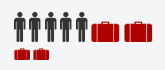 These are slightly larger 5-door cars, typically hatchbacks, that can easily seat up to five people in comfort. They also have enough storage space for two large suitcases, as well as two smaller bags.
Again, this is a particularly good rental car class for families – who are either looking to travel locally or take a short-medium journey (e.g. for a holiday). It's also a great option for anyone on a budget, who wishes to keep costs to a minimum without compromising on the style or comfort of the car.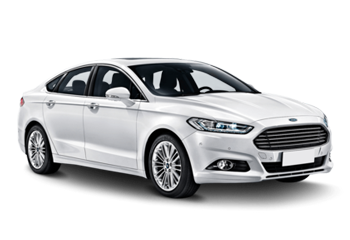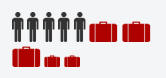 This is our 'business' rental car class. Not only does it have a luxurious and spacious interior, with enough space for five people, it can also hold up to three large suitcases and two smaller bags.
Our 'large cars' are the perfect option for business purposes. They combine sophisticated styling with innovative features and are a great way to give your business a professional edge. But thanks to their generous size and economical credentials, they're also ideal for day-to-day domestic use.

Our small MPVs (multi-purpose vehicles) can seat up to seven people in total and have enough space to store two large suitcases and one smaller piece of luggage.
This is the best car hire category for a large family or group, who wish to travel either short or long distance. They are sturdy and spacious vehicles, designed for practicality. And the layout of the seats can be easily adjusted, to optimise passenger comfort and maximise overall luggage capacity.
Selecting the right car hire class for you
Everyone loves a bargain. But when it comes to car hire, the cheapest isn't necessarily the best value for money. You need to make sure the chosen vehicle will meet your requirements. And aside from the cost, there are several other factors that you should consider carefully, such as:
– the size of your party
– how the vehicle will be used (i.e. for domestic or business purposes)
– where you wish to travel
– the length of the journey
– the amount of luggage you will have
If you're still unsure of the best rental car class for you, you're welcome to contact our team at any time. Here at PSD, we know everything there is to know about the car sizes, makes and models currently available to hire – and we're always happy to help. We can talk you through the options, help to identify the most suitable vehicle for your needs, and provide a quick no-obligation quote.
Simply give us a call on 0345 222 1022. Or if you prefer, send an email to info@psdvehiclerental.co.uk and we'll respond to your enquiry as soon as possible.