Which is the best car for a road trip?
Want to hire a car for your summer staycation?
It's a smart choice. Even if you have your own vehicle, renting a different ride for a holiday can be beneficial for many reasons. There's no need to worry about the extra wear and tear or additional mileage. And if you're planning to travel a long way, a bigger car – with lots of legroom and boot space – can prove very useful. The question is, which vehicle should you hire?
Here at PSD Vehicle Rental, we have a wide range of cars for hire in Warrington and St Helens, and we specialise in providing the perfect make and model for every occasion – including long-distance drives. To help you make a decision, here we've rounded up some of the best cars for UK road trips. So, why not take a look and get in touch to book your holiday rental today!
3 of the best cars for driving long distances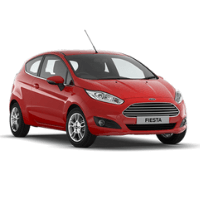 The Ford Fiesta is an award-winning car and a great all-rounder for long journeys.
Both three- and five-door options are available, with ample space for up to four passengers and plenty of storage for luggage – both in the boot and the interior. Yet it's still nifty enough for city centre driving and boasts a fantastic level of fuel economy.
It also benefits from a host of intelligent features, which in our opinion, make it one of the best cars for long-distance driving. For example, Adaptive Cruise Control and Lane Keeping Aid will ensure long motorway stretches are less tiring (and more economical!). Meanwhile, technologies such as Active Park Assist and Hill Start Assist can make it much easier for you to navigate unfamiliar roads.
And the best bit? As it's classed as a 'small car', hire rates for the Fiesta are very affordable.
It may be a classic, but the Ford Mondeo has come a long way since its first release back in the 90s – and we believe it's still an excellent choice for driving long distances in the UK.
It has everything you need to navigate motorways, towns, cities and country roads. Plenty of space for four-five passengers to travel in style and comfort. A large boot capacity for all the holiday essentials. Brilliant energy-efficient and economical credentials, to keep fuel costs to a minimum.
What's more, the Ford Mondeo also features a range of smart technologies – including adjustable cruise control, pre-collision alerts, traffic sign recognition, lane-keeping assist, front and rear parking sensors, automatic headlights, dual-zone air conditioning and more. All of which is particularly useful for a road trip, and will ensure you enjoy the journey – no matter how long it may be.

If you're a large family or travelling as a big group of friends, the Ford Galaxy is by far one of the best cars for your road trip.
This is a vehicle designed to provide maximum comfort. It features a versatile interior layout, automatic temperature control, and a boot large enough for everyone's bags. But most importantly, it boasts seven ergonomic seats, some with an in-built massage function – which provides support where it's needed and will help you to stay fresh throughout the journey.
The Ford Galaxy also benefits from smart systems – such as Adaptive Cruise Control, Lane Keeping, Hill Start and Active Park Assist – to help create a stress-free, more refined driving experience. And thanks to its EcoBoost petrol engine, it delivers outstanding levels of performance, whilst also being relatively cheap to run. No need to waste your holiday money by repeatedly filling up the tank!

Hire a car for your 2021 road trip
All of the fantastic vehicles detailed above are available to hire, here at PSD – from both our St Helens and Warrington branches. So if you're planning a UK road trip this year, and would like to rent a car rather than use your own, be sure to keep us in mind.
Whichever make or model you choose, you can expect the highest quality vehicle – well-maintained, thoroughly cleaned and sanitised, and ready to travel a long distance. Both our weekly and monthly hire cars are available for an affordable price and come with a generous mileage allowance of 750 miles per week. So if you're planning a summer adventure, and wish to travel the length and breadth of the country, you can!
Simply use our 'quick online calculator' to calculate a quote and make a provisional booking. Or if you prefer, you can contact us at any time to arrange a rental deal that suits you. We're always on hand and happy to help. If you have any questions about the best car for driving long distances or would like assistance with your booking, simply give us a call on 0345 222 1022 or send an email to info@psdvehiclerental.co.uk and we'll get back to you.