Unlock your business with flexible car hire
It's been a strange year, that's for sure. But thankfully, lockdown restrictions have now begun to ease and – in line with government guidance – lots of businesses are re-opening and starting to adjust to a 'new normal'.
For many people, it's a fresh start. A chance to think about the way they do things, find new solutions and unlock their business' true potential. And that's where we can help. Our FLEX2GO vehicle rental service is a fantastic, risk-free, way to get your team back on the GO. Here we take a look at why it's proving popular for post-lockdown operations.
What is FLEX2GO?
FLEX2GO is a flexible vehicle rental service – available to all commercial and not-for-profit businesses. Essentially, it allows you to hire a fleet (including cars, vans, tippers etc.) on a rolling monthly basis, with the option to swap and change vehicles to meet your current needs.
For example, perhaps you've only just re-opened and are unsure how many vehicles you will need? Or maybe you're concerned about the possibility of a second lockdown? That's fine; simply start with a small number of vehicles. Then, if business starts to pick up pretty quickly, you can expand the fleet. FLEX2GO gives you the freedom to choose the vehicles you need, exactly when you need them.
Changes can be made at any time, without penalty. And as we'll be managing the fleet on your behalf, you can focus on the more important stuff. It's a risk-free option and could be just what your company needs to get back on track, after months of downtime and uncertainty.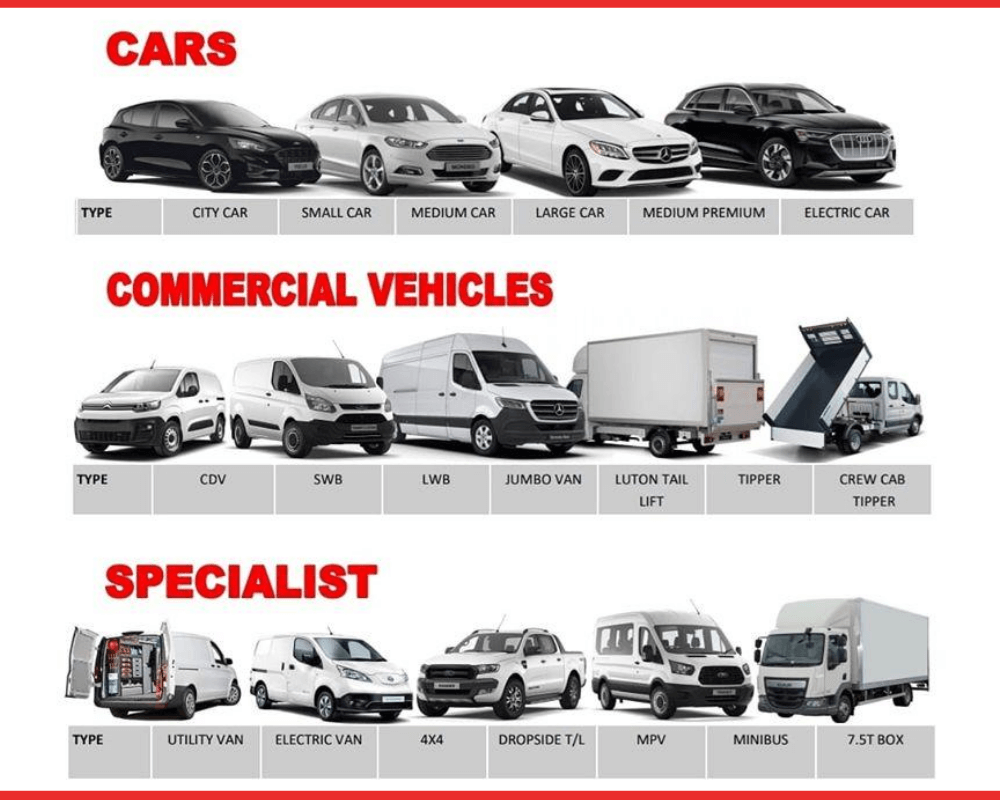 What vehicles can I hire as part of FLEX2GO?
We understand, as a business, your needs are unique. Therefore, as part of our flexible vehicle hire, we strive to offer a diverse and comprehensive range of vehicles – including everything from compact city cars and car-derived vans to commercial 4x4s and 7.5 ton box tail lift trucks.
To ensure these are of the highest quality, we always have the latest models and keep them well maintained. All vehicles hired via FLEX2GO come with a free 24/7 national breakdown and recovery, windscreen and tyre service. And the best part? They can be tailored specifically to your business, with bespoke livery and accessories, and a mileage allowance that meets your requirements.
How much does flexible vehicle rental cost?
This depends on several factors, including the type and quantity of vehicles required and any adaptations necessary. However, in most cases, people find that flexible vehicle rental is a significantly cheaper option than hiring or buying them separately and managing them in-house.
Here at PSD, our FLEX2GO rates are incredibly competitive. We don't ask you to sign a long-term lease or get tied into a deal. You simply pay for one month at a time and you only pay for the vehicles that you need. Your initial financial outlays can be kept to a minimum. You don't have to worry about depreciation. And you can change the service month-by-month to suit your needs.

Think flexible vehicle hire could be your post-lockdown solution?
Then why not get in touch? Our team are always on hand and happy to help. Not only do we have excellent knowledge of flexible vehicle rental and how it works, we can also advise on the best vehicles for you and help to get your business back on the road. Simply call us on 0345 222 1022 to speak to a member of the team. Or, if you prefer, send an email to info@psdvehiclerental.co.uk.