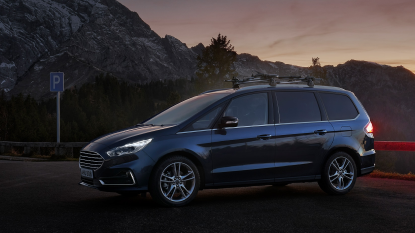 Top tips for driving in the dark
Driving home for Christmas?
Planned a winter road trip as a surprise for your other half?
Maybe you've promised the kids that you'll take them to meet Father Christmas and his reindeer?
Driving can often seem like a mundane task, which we're all guilty of taking for granted – especially when the weather turns icy cold.
However, winter brings reduced daylight hours, meaning most of the journeys you make will be done in the dark. And driving at nighttime can be difficult for even the most experienced motorists.
That's why, in this blog, the team at PSD Vehicle Rental share some tips for those who have drawn the short straw as 'designated driver' this Xmas.
Make sure your vehicle is well-maintained
Nobody wants to end up stranded at the side of the road, in the middle of the night, because their car has broken down!
Simple things like checking the tyres have plenty of tread depth and pressure in them is an ideal place to start. You should also check fluid levels (i.e. engine oil, coolant and screen wash) before making every journey.
If you're planning on hiring a car in December, you can trust that every vehicle we supply as part of our monthly car rental service will be checked before it's collected or delivered – giving you one less thing to worry about.
Our only advice is to try and keep at least a quarter of a tank of fuel in case you start to run low and there isn't a petrol station nearby.
Use your lights properly
One of the greatest hazards associated with night driving is reduced visibility, which is why you need to check all of your lights before setting off. This includes the headlights, indicators, brake lights, fog lights and reverse lights.
Dipped headlights should be turned on one hour before sunset and kept on for at least an hour after sunrise to make your vehicle clearly visible to other road users. However, you should switch to full beam when driving on a poorly lit road – but keep an eye out for oncoming vehicles to avoid dazzling them.
Whilst our service team will double-check the lights on our rental vehicles, we highly recommend familiarising yourself with where the lights are. Sometimes you'll need to turn them on using the indicator stalk or by turning a dial on your dashboard, it merely depends on the vehicle's make and model.
Check your mirrors are in the correct position
When a car is driving behind you at night with blinding LED headlights, it can be hard to tell whether they're flashing you or simply driving over a bump in the road. But flicking the switch at the bottom of your rearview mirror will swap the angle (whilst still allowing you to see out of the mirror) and prevent you from being dazzled or distracted.
If you share your car with someone, you will need to adjust your interior rearview and wing mirrors every time you get in the driving seat. The same applies to monthly car rentals, as the vehicle's mirrors will likely be set up for the previous customer or our service experts.
To adjust your side mirrors and ensure you have a good view of everything that's going on around you, sit back in your normal driving position and use the control panel (usually on the driver's side door).
Keep your windows clear
Winter nights not only bring darkness but lower temperatures, too, both inside and outside of the glass.
Even a small patch of frost can create a blind spot, which is why you need to wait until your windows and mirrors have fully defrosted before you set off.
Some cars have heated windscreens, which help to clear your view quicker (without having to get out of the car and manually scrape the glass) and can stop any snow from settling.
Whether you'll be making the festive drive in your own car or a hired one, it's good practice to keep a bottle of water in the car (in case you run out of screen wash), so you can clean your windows on the outside. And having a soft, dry cloth or sponge handy in the car will enable you to wipe the windows on the inside if they start to cloud up with condensation.
Allow extra time
Most people opt to drive at night because the roads are usually quieter – meaning less time spent queuing on the motorway or being held up at traffic lights.
Most modern vehicles come with a sat-nav or Apple Car Play (including the ones we have available for hire!) – but you should still plan your journey and familiarise yourself with the route to save you from getting lost in the dark.
Tiredness can kill, and driving in dark conditions whilst sitting in the same position will only make it harder for you to keep your eyes open. Therefore, allow for plenty of stops so you and your passengers can stretch your legs, use the toilet and grab a coffee.
Test drive your dream car with monthly car rental
Is a new car on your Xmas list?
Opting for monthly car rental will allow you to trial different makes and models every month to determine the perfect one for your needs.
For example, if you regularly attend business meetings or events in bustling city centres, an economy car could be exactly what you need. One month you could test drive a nippy Fiat 500 (which is highly affordable to run and insure) and see how it compares to the spacious yet practical Kia Picanto the next.
Alternatively, if you and your family enjoy going on road trips all year round, you may prefer an SUV that provides extra legroom and boot space. This way, all passengers can travel in style and comfort, and you'll have enough room for everyone's luggage.
If you'll be doing a lot of nighttime driving, consider a vehicle with all the mod-cons, including (but not limited to) night vision, driver drowsiness monitors, automatic lights, lane departure warning signals and adaptive cruise control.
To find out more about the cars available for hire at PSD Vehicle Rental, or for further tips and advice on driving safely in the dark, call 0345 222 1022 or email sales@thepsdgroup.co.uk, and we'll be in touch soon.