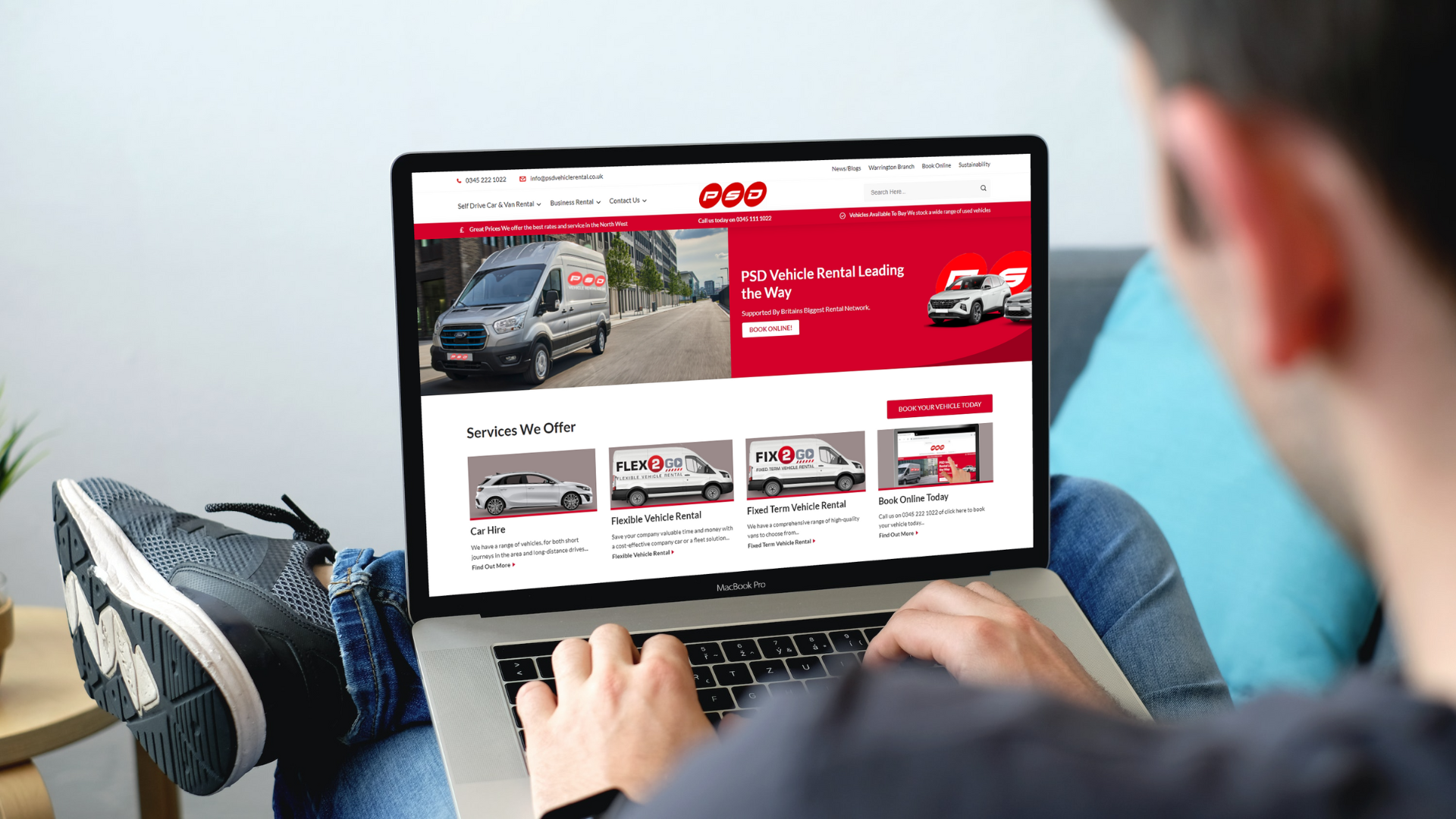 PSD Website Relaunch
📣 New Website Launch!
** NEWSFLASH – St Helens, England, 11th May 2023 **
PSD Vehicle Rental are delighted to announce the launch of its redesigned website, offering a fully integrated booking system that talks directly to its counter systems. With this update, we have brought in a modern, clean and refreshed approach to the site and enhanced the user experience with it. 🎉✨
Say goodbye to complicated booking processes! Our newly redesigned website ensures a seamless and hassle-free experience, allowing you to reserve your desired vehicle with ease.
To celebrate the launch of our fantastic new website, for a limited time only we are offering up to 10% discount on all car rental bookings* from our Warrington location. To claim your discount you must book online and use code promo code WARRINGTON10.
*Normal rental terms and conditions apply. To qualify rentals must start no later than 31st May 2023 at 1700, discount available for maximum rental length of 14 days, does not apply to additional items such as additional driver etc. Online reservations only. All reservations subject to availability and qualification. 🌟
At PSD Vehicle Rental, we're committed to providing the very best experience, so take advantage of our limited-time offer and elevate your driving experience with us!